01 02

03 04 05 15 16 19 20 21 22 23 24 25 26 27 28 31 32 33 34 Has anyone watched Kevin McCloud's new series 'Escape to the Wild' yet? It's sort of a follow on from his UK Grand Designs but with a twist. This time he's seeking out people who are living in remote places 'off grid'. The program is not necessarily about building projects this time - or people who have recently moved, but just more an investigation of people who are living remotely in this day and age.

Does this chime with you? The production team are researching for a second season and if you happen to be living 'off grid' in this way, especially in East Africa - then would you like to take part? If you (or one of you) are British and currently 'living wild', drop at email to this address: escapetothewild@optomen.com

If you want to find out more, the website is here: http://www.channel4.com/programmes/kevin-mcclouds-escape-to-the-wild/

It doesn't have to be a beach and it doesn't have to be glamorous. I know that there are still lots of people in East Africa who don't turn a hair at churning their own butter, fishing snakes out of their shoes and growing all of their own veggies. If so, you might be the perfect match.


In Tongo during series 1

P.s. I also get a lot of queries from production teams asking about British families who plan to move out to Nairobi or East Africa, wondering if they might be interested in taking part in a 'reality' type of TV series or documentary. Expat life - the reality! Despite hearing of a lot of interest via direct approaches to this blog, I am not sure if anyone has actually pulled this types of series off yet.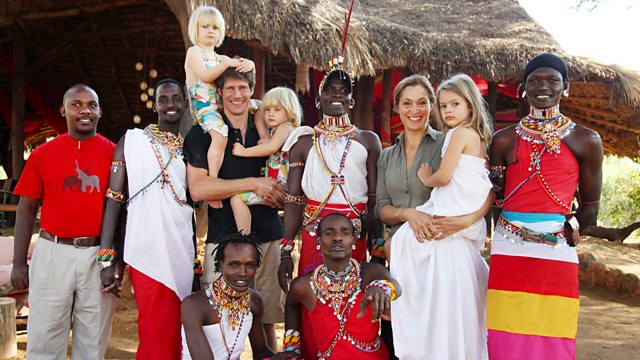 This Wild Life

P.p.s Saba Douglas Hamilton's BBC2 10 part series 'This Wild Life' following her life running Elephant Watch camp in Samburu is due to start this September.

Labels: East Africa, Escape to the Wild series 2, Kevin McCloud, living off grid, This Wild Life, tv

35 36 37 38