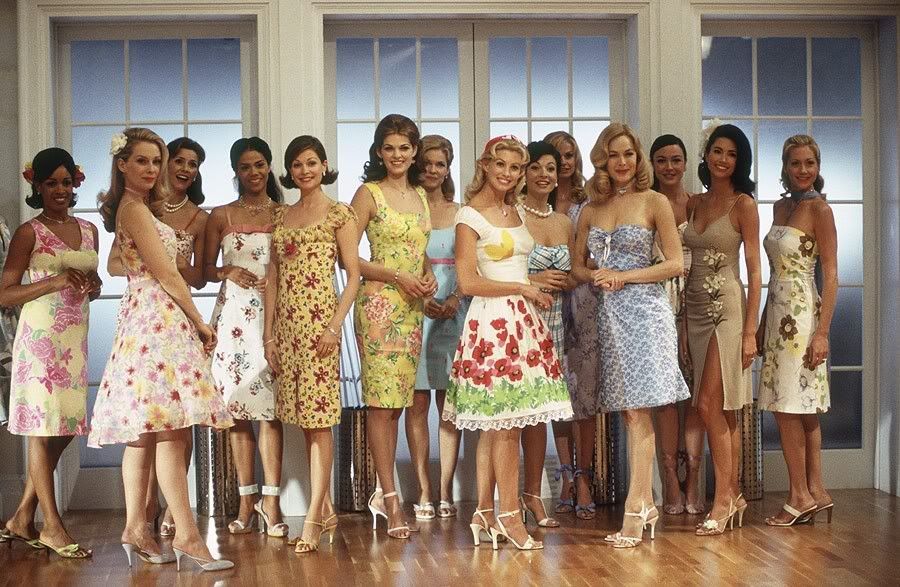 Living in East Africa today is not unlike a British 1950's middle class existence for many expatriates. A comfortable three or four bedroom house with a large garden and full compliment of staff is the norm. Rather than taking expensive skiing holidays and trips to the Med, we find that driving out into the bush in our own 4x4 provides scenery and glamour enough. Monthly salaries are spent on house staff and maintaining a comfortable way of life. Some of the worlds most beautiful beaches are on our doorstep (well, an eight hour drive perhaps) and renting a self catering cottage in some remote part with cook and cleaning staff in situ can be the perfect holiday. Spotting wild animals roaming around the garden is an added bonus. We are privileged to live here.

Mothers and wives often must necessarily stay at home for work permits are generally only granted to one half of a couple. For each to have a permit is considered excessive unless you are both qualified professionals whose skills cannot be sourced locally, or you are involved in some kind of training program. As a result, husbands return home from work after an arduous day at the office after a 'not too bad' twenty five minute commute, to be welcomed into a spotless house, children freshly bathed, hot meal in the oven and relaxed wife proffering a gin and tonic. Finding a baby sitter is never a problem. Book clubs, golf and bridge circles can always be sought out. The local shop will give you credit and there is always someone to help carry your bags for a few shillings.

There is an element of 'make do and mend' as shopping is basic and you soon learn to make the best of what is available. 'Safari Style' consists of grass mats, sheepskins, locally made hardwood furniture, cow horns and soft furnishings made from fabrics sourced at the second hand markets. A farmer's wife I met recently said that when she first arrived in a remote rural district, she was only able to visit the local town five times a year and her container from Germany did not arrive for six months. They started with not a stick of furniture and she had a post war cook book which suggested substitutions for rationed ingredients, which was helpful when all that she could cook was what was possible to grow or rear. Cows are still milked by hand and farm machinery is often circa 1950.

When I got married and moved to Africa for the first time two days later, I was pretty unprepared for the fact that in doing so I was losing my independence, just like those new 50s British brides must have felt when they gave up their single status. I had no car, no job, no friends and no family close by, no money except for what my husband earned and in addition I didn't understand the local language. On arrival I became 'Mrs X' and there was very little more to say about it as my former life was pretty irrelevant. However, it had its benefits too; moving to Africa fast tracked my husband and I from renting a tiny flat in London to living comfortably in a three bedroom house with a four wheel drive, sizeable garden, a dog and reliable house help within one year.

I realised before long that, as an accompanying 'spouse' or 'dependant' on an expatriate contract, opportunities for furthering my career would prove to be difficult. Without a medical or teaching background, my degree in History of Art had not stood me in good stead for the rigours of the developing world. Finding friends and figuring out what to do with my time was tricky. Exploring craft markets, making curtains, sketching and rearing an Alsatian puppy just weren't quite enough. After a short spell of working at the British high Commission as local hire staff, I quickly decided that producing a baby was the best way forward. After having a child, I soon met new friends with equal amounts time on their hands. We now have three children who enjoy the attentions of two parents, two wonderful nannies and two friendly gardeners. There is always an adult who has the time to stop and talk or listen to an inquisitive child. When popping out to play dates or shopping trips we can choose to leave the baby at home to sleep. In shops and restaurants, children are welcomed with open arms. When off on holidays, we know that we can leave our home empty but in safe hands.

There is a social responsibility that comes with employing staff. The common perception is that expatriates live a high life and their local contribution is negligible but employing staff you are giving a number of people a livelihood when jobs are scarce. The average person in full time employment will be supporting up to twelve family and extended family members who are often living up country. The learning curve is steep when managing pay rolls, pay rises, helping out with medical bills, providing loans for school fees and stumping up when unexpected family funeral costs need to be met. Calculating overtime and holiday pay can be bewildering. Buying monthly supplies of sugar, tea and soap for staff can be a chore. Finding a position for a friend's ayah's sister is the sort of thing that we 1950s housewives do.

As in post war Britain, we occasionally suffer from shortages. Water dries up, power is cut off and telephone lines go down in heavy rain. Sometimes there is no sugar in the shops, or a fuel shortage and we are madly searching for a place to fill up our cars. The postal system is erratic and unreliable. Wood fired 'kuni boosters' are used to heat water, and small electric pumps push water from ground storage tanks into roof tanks. Many houses have a small diesel fuelled generator to keep the fridge going during lengthy power outages and to provide lighting at night time. Instead of open plan kitchens and mod cons, we still have poky, dark and poorly designed 1950s or even 1930s style kitchens. Threatened security and armed burglaries are a common concern and topic of conversation. Not just for the expatriates, but for the local community. The new Kenyan professional middle classes are being particularly hard hit especially when they cannot afford security firms and electric fences.

In this small community you will find news travels fast. Without the support of extended family; friends rally around in times of trouble. If someone is ill in hospital there will be hundreds of offers to help out with the school run. When a new baby is born there will be bunches of flowers dropped off at the gate along with a fresh baked cake or lasagne and offers of practical help. Nothing can be kept a secret either, so don't expect to keep it to yourself if a marriage is breaking up or if you ignominiously lose your job.

Overall, life is good for the expat housewife in East Africa. Many are involved in charity work and contribute to fund raising initiatives. The Government may be in turmoil but the people you meet and live among are open, friendly and interesting. We cherish our annual trips home to catch up with relatives and friends, but we don't envy them their housework, cooking and lack of time for themselves. For a young family growing up, this is the place to be.