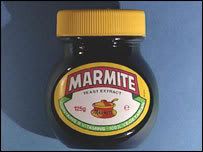 I read in November's 'Tatler' (it was a gift from a visitor from UK – thank you) about a website called: expatessentials.com - 'British food for expats delivered worldwide'. From this company, you can order pots of Marmite (English, not the 'not so nice' South African version), McVities Hobnobs, Huggies nappies, Tescos tea bags, Birds custard powder, Marks and Spencers cereals. They even have a 'christmas shop' at the moment with: stuffings and gravy, Christmas pudding, Christmas cake, cards, wrapping paper, gifts (though I did note that it says 'order by December 5th).

Wandering around (and around, and around) the Nairobi craft fair yesterday I was dismayed to note that a locally made and iced one kilo Christmas cake (it was tiny) cost 3,500 shillings (£25) and sadly I couldn't bring myself to blow a quarter of my Christmas shopping cash on it. Even a single mince pie was 100 bob (75p) so I will definitely be making my own, or attempting to. The problem with ordering from the above fantastic website is that, for us 'ordinary expats' who are not Embassy or British Forces (and thus not enjoying a private import and duty free British Forces Post Office system) is revealed in the 'small print' disclaimer on the site that scuppers the whole idea:

'The customer is responsible for the payment of any import duties, taxes and any other local charges levied in the country of residence. We have no control over these charges and cannot predict what they might be.'

It is almost guaranteed that here in East Africa, if the goods miraculously arrive then you will be charge even ten times the original price of the item for the honour bringing it in. In fact the amount you are charged is up to the customs official's discretion and you might get him or her on a bad day. Hence, we are forced to shop locally and depend on local supermarkets to do the importing from UK and more importantly the customs clearance for us, which means our choices are limited and price tags sometimes astronomical, which always leads to multiple on the spot shopping decision making crises. However, I guess that living without makes our annual visits home and all the treats that lie in store there, that much sweeter.