01 02

03 04 05 15 16 19 20 21 22 23 24 25 26 27 28 31 32 33 34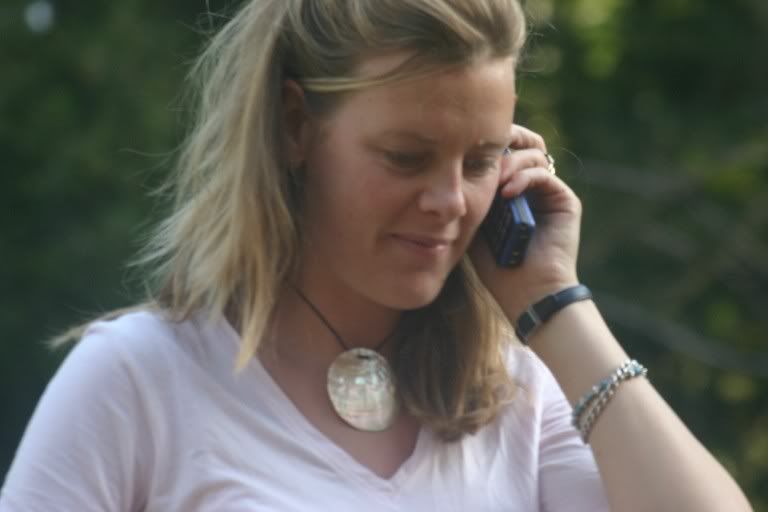 Izzy has been in East Africa for nine years now but she had never visited Africa before moving over as a newly wed. She is happily married to a husband who was recruited back in England to run a commercial business out here and her three children were all born since arriving and are currently enjoying a gilded 'African' childhood. Izzy is aware that raising kids back home in UK is no picnic and having two helpers in the house has given her enormous freedom and privilege that would otherwise be impossible. However sometimes she misses home, regrets that she only gets back to see friends and family once a year and is sad that her kids have never seen snow.

She has cleverly managed to swerve the issue of going back to work since having the kids, as work permits are difficult to arrange, expensive (there are a million excuses she can think of) and she has become used to hanging at home, doing school runs and managing the household. She did work for a year in Africa before the kids were born, as local hire for an aid agency and that was where she learned Swahili. Before that it was London. Sometimes money is tight at the end of the month, especially with increasing school fees, so maybe one day she will think up a job that she can do part time, something creative, ideally from home, without getting in trouble with the authorities (KRA) and thus risking her husband's position and possible expulsion from the country.

Izzy is proud that the business that her husband is running seems to be thriving with sixty Kenyan staff (forty of whom own their own cars); the emerging middle class in Kenya is a modern phenomenon. Not only is Izzy indecisive about going back to work, but she is also concerned about the children's schooling in the long term. Is it better to educate them outside Africa after the age or 13? If so, they could hardly afford overseas private school fees and don't want to split the family, so should they move back to UK then? Would her husband be able to get a job back in UK? Would they miss Africa enormously? Would they hate it in England in the cold, wet and grey weather? Would they be able to afford a house there? Could they resettle?

Like many of their friends, they have taken the plunge and bought a family house in their favourite suburb of Nairobi (the ability to get bank loans locally has sparked a huge property boom) but they have had to sell their tiny flat in London to fund it, which was risky as it was all they had back home. They are hoping that the 'wananchi' (people) of Kenya don't unwittingly vote in a megalomaniac for president in the 28th Dec 2007 elections; someone who may destroy the economy and lead to them losing everything (as in the case of Robert Mugabe's leadership). They also hope that they don't experience another armed break in that last time lead to her husband having seventeen stitches in his face – funnily enough, they never considered leaving Africa, even then. The fact that they have invested in the country means that they have faith in it and high hopes but they are still not sure if they've made the right decision….
(A friend of mine pointed out that I forgot to make any reference to clothes or appearance on this one so:)
Indecisive Izzy wears lots of Mitumba (second hand market) clothes sourced locally that she studiously tried to pass off as older UK purchases. Her best finds have been various pairs of 'Diesel' jeans and a pair of knee high black 'Bally' boots. Otherwise, she is almost always wearing locally made flip flops in spite of suffering horribly from cracked heels (it's SO dry in Nairobi!). She often orders online from 'Boden' and gets family to bring these purchases out from England, but she tries to steer clear of designs that are more obviously Boden, as they can be spotted a mile off at the local shops. More recently she has been seduced by the shiny new shopping centres that offer high street style clothes for four times the price as those found at home - but shopping for clothes can be irresistable and the guilt that follows is not enough deterrant to put her off the odd indulgent purchase. Originality is not really an option when living as a housewife in Nairobi.