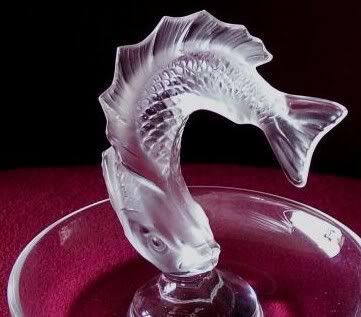 I went to the antique collectors' auction here in Nairobi yesterday. There are usually lots of knick knacks from old people's houses, which makes it feel a bit sad but at the same time fascinating.

Years ago, incredibly, expats brought all their treasures from Europe with them, the silver tea service; the Chippendale dresser; the baccarat glasses. These treasures are normally handed down within the family, but occasionally there is no family to speak of. In some respects growing old in Kenya is perfect. You need never be lonely as it's affordable to have round the clock house help, drivers and carers and stay in your own house. On the other hand it's terrifying as you are an easy victim for nasty armed burglaries, in house deception and there's no money coming in from any social security. There is many an old age pensioner here who is heavily in debt to the local supermarket with disgruntled unpaid staff at home.

Nowadays, most young families do without treasures. Instead we try to create a 'safari style' interior with what is available locally, rather than trying to recreate a Belgravia style living room in Karen or Muthaiga.

At the auction, prices fetched for some items are topsy turvey. An ordinary mahogany chest of drawers or silver plated tea set that would cost nothing at a UK auction room can go for hundreds of pounds here. This is because of their rarity value in Africa. To bring furniture in a container from Europe, can cost a fortune because after paying the shipping line, there are huge taxes levied at the ports. In fact importing anything can become a nightmarish minefield of unexpected cost, bribes and taxes. The whole process can take frustrating weeks and months.

My ultimate goal is to find a sleeper and make my fortune. An old master painting perhaps, or a rare piece of European porcelain, or some Irish silver would be nice. It hasn't happened yet. In my greedy rush to buy a good piece I'll get carried away with bidding and find that my stylish chair or pretty dish has been broken and cleverly repaired. This time I spent £25 on what I originally thought might be a miniature painted on ivory but is actually a small plastic framed print. I bought a very ordinary 1930s mirror (because I was outbid on the big mahogany framed one that would have looked perfect over the fireplace) and a broken Lalique candle holder. There was a little Lalique leaping fish trinket dish, which I'm pleased about, but it's post 1945 and probably not worth more than the £20 I paid for it. Hey ho! One day I might get lucky, you have to be in it to win it!